LEARNING INSTITUTIONS
Higher Learning institutions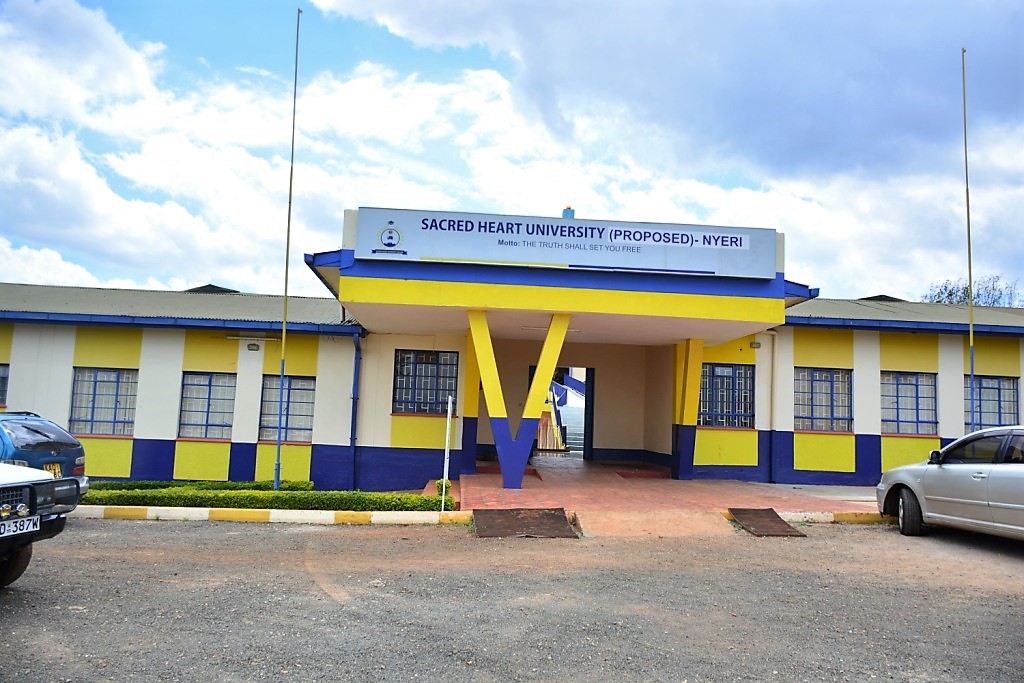 Proposed Sacred Heart University
The Proposed Sacred Heart University  (S.H.U), as an institution is based on the universal philosophy of holistic education that makes graduate outstanding in character, learning, application of practical skills, and experience in problem solving.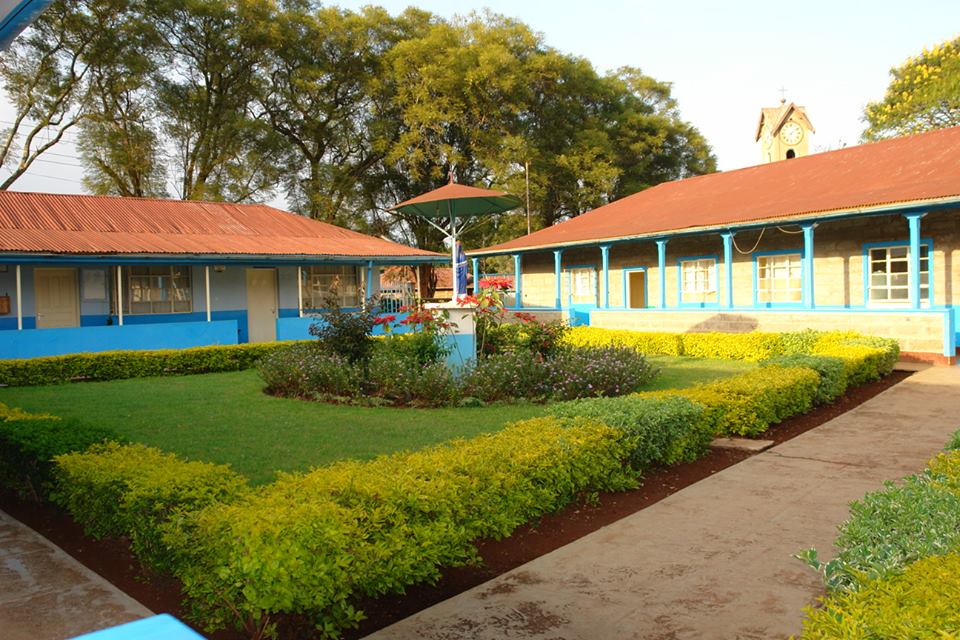 Sister Leonella Consolata Medical College
Sister Leonella Consolata Medical College is situated in the Mathari Complex which houses Consolata Mathari Hospital. They offer the following courses:
Certificate in Forensic Investigation(Forensic Investigation)
Diploma in Clinical Medicine(Clinical Medicine)
Certificate in Counseling Psychology(Counseling Psychology)
Certificate in Community Health Nursing(Community Health Nursing)
Christ the King Major Seminary
Christ the King Major Seminary is an institution where men come from all over Kenya to study in three schools of formation — Spirituality, Philosophy and Theology.
Consolata Cathedral Institute
Consolata Cathedral Institute offers courses in Business, Food and service industry and Information Technology. The institute has a capacity of 250 students with, boarding facilities for 200 students. St. Augustine Catechists Training Centre
St. Augustine Catechists Training Centre offers catechetical Training to Candidates from all the Catholic Dioceses of Kenya and beyond. Its purpose is to give spiritual and doctrinal formation to Catechists, and therefore enabling them to become efficient, effective and credible co-workers with the ordained ministers, in the mission of evangelization.
High schools and Primary Schools
St, Irene Girls - Gikondi
Sister Irene Girls Secondary school is named after Blessed Irene Stefani 'Nyaatha'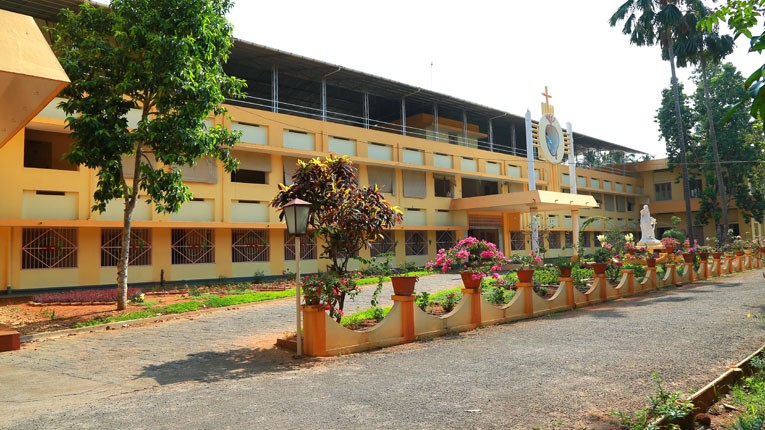 St. Pauls Minor Seminary
St. Pauls Seminary School  is a Boys boarding secondary  school, located in Mukaro location.
Consolata Primary School
Consolata Primary School is a private primary school with both girls and boys. The school is located along Hospital Road, Nyeri Town.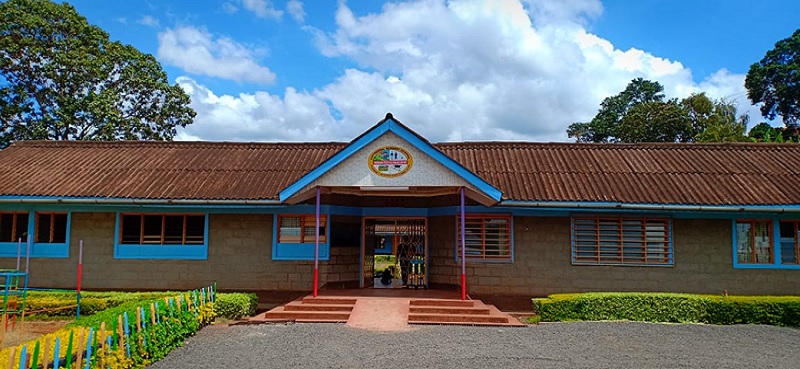 Cathedral Nursery School
Cathedral Nursery School caters for the Early childhood education of both boys and girls. The school is located along Ngangarithi Road, Nyeri Town.
St. Benedict Boys' Primary School
St. Benedict Boys' Primary School is an all boys boarding school working towars the empowering of the boy child. The school is located along Nyeri - King'ong'o Road.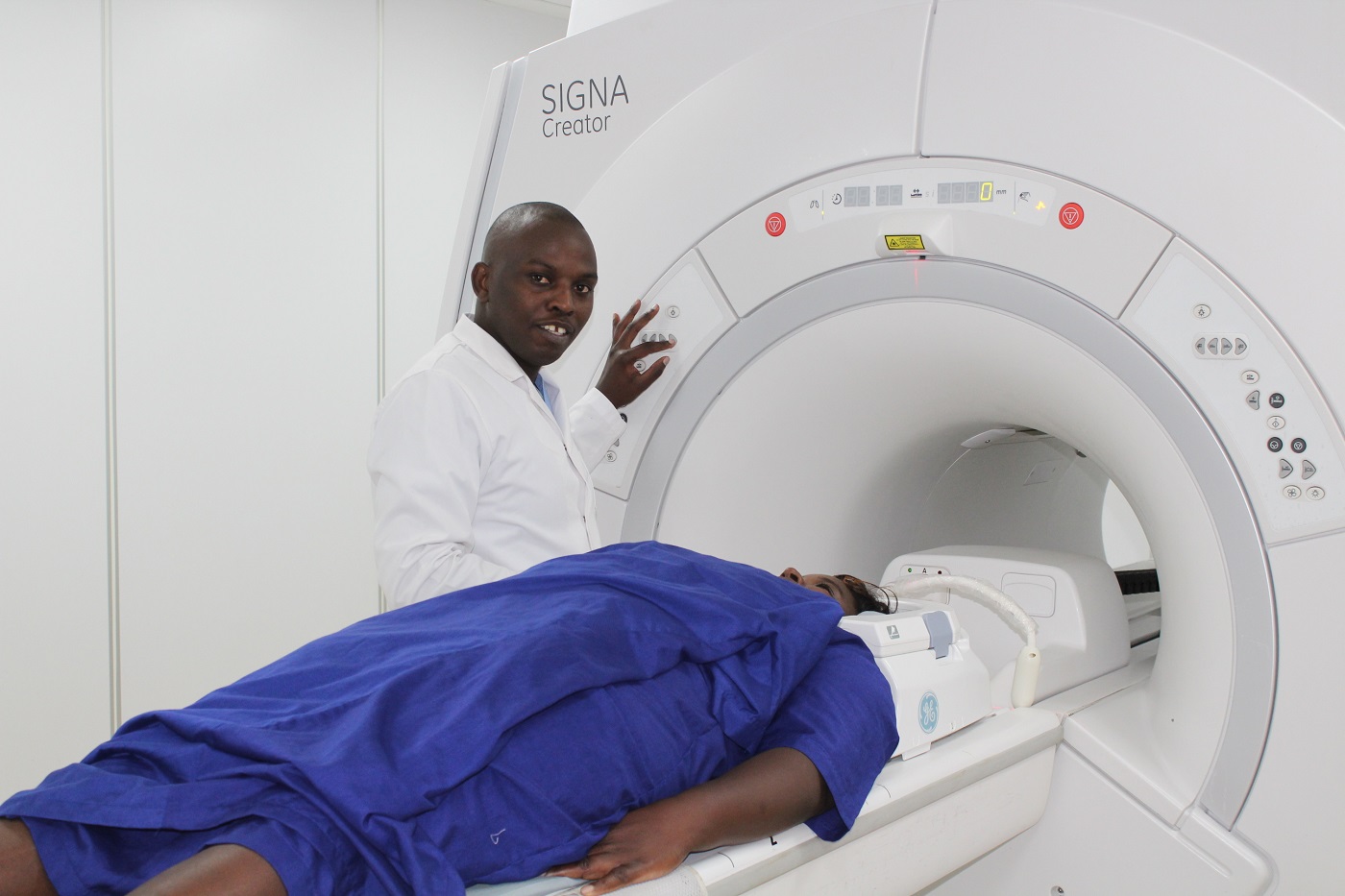 Consolata Mathari Hospital
Consolata Hospital Mathari is a level V faith-based health facility owned and managed by the Catholic Archdiocese of Nyeri. The hospital was started as a small dispensary by the Consolata Missionaries from northern Italy in 1938 led by Dr. Paolo Chiono.
RESOURCE CENTERS
Units that assist in funding of evangelization
The Archdiocese of Nyeri has revenue centers which provide employment as well as create revenue which is used to help in the core role of the church; evangelizaion. Since the beginning, the Archdiocese of Nyeri has worked towards ensuring that the surrounding community is economically empowered. Through these resource centers, the community and the church at large benefits from job creation, revenue and capacity building of the people involved.
NYERI HILL FARM
Nyeri Hill Farm is a multifaceted farm located in the central part of Kenya specifically Nyeri County. It is owned and managed by the Catholic Archdiocese of Nyeri. The farm is over 3,000 Acres large with 825 Acres under Coffee and 100 acres are under tea. Our farming activities include Coffee, Tea, Livestock, Horticulture and Afforestation.
BISHOP KIRIMA MEMORIAL HOSTELS
Bishop Kirima Memorial Hostels is a facility that is directly opposite Dedan Kimathi University of Science and Technology in Nyeri. The Girls Only hostle can house upto 350 residents at full capacity. The facility also boasts a state of the art Conference facility which is being tranformed into a technology incubation hub for the youth.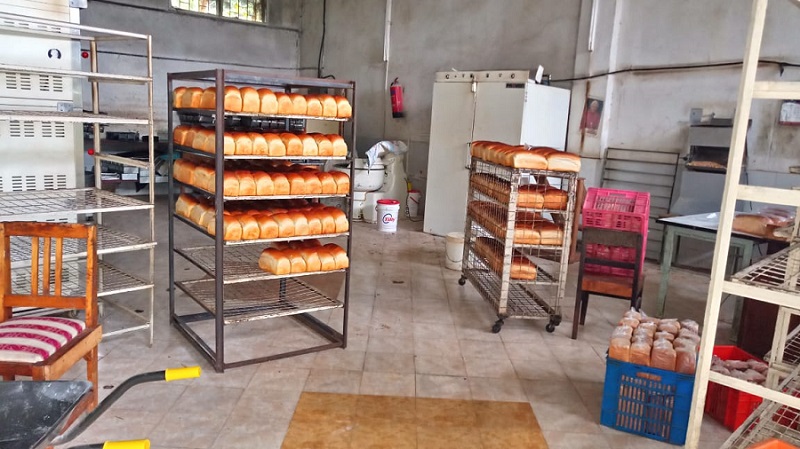 PASTORAL INDUSTRIES
The Pastoral industries are located in the Mathari Complex. They include:
Central stores- Deals with Farm produce from the Archdiocese Farms
Saw mill, Metal and Wood workshop - Deals with metal works and carpentry. We produce top quality furniture and accessories.
Bakery - We produce fresh bread that is sold to the Archdiocese institutions as well as the neighbouring community.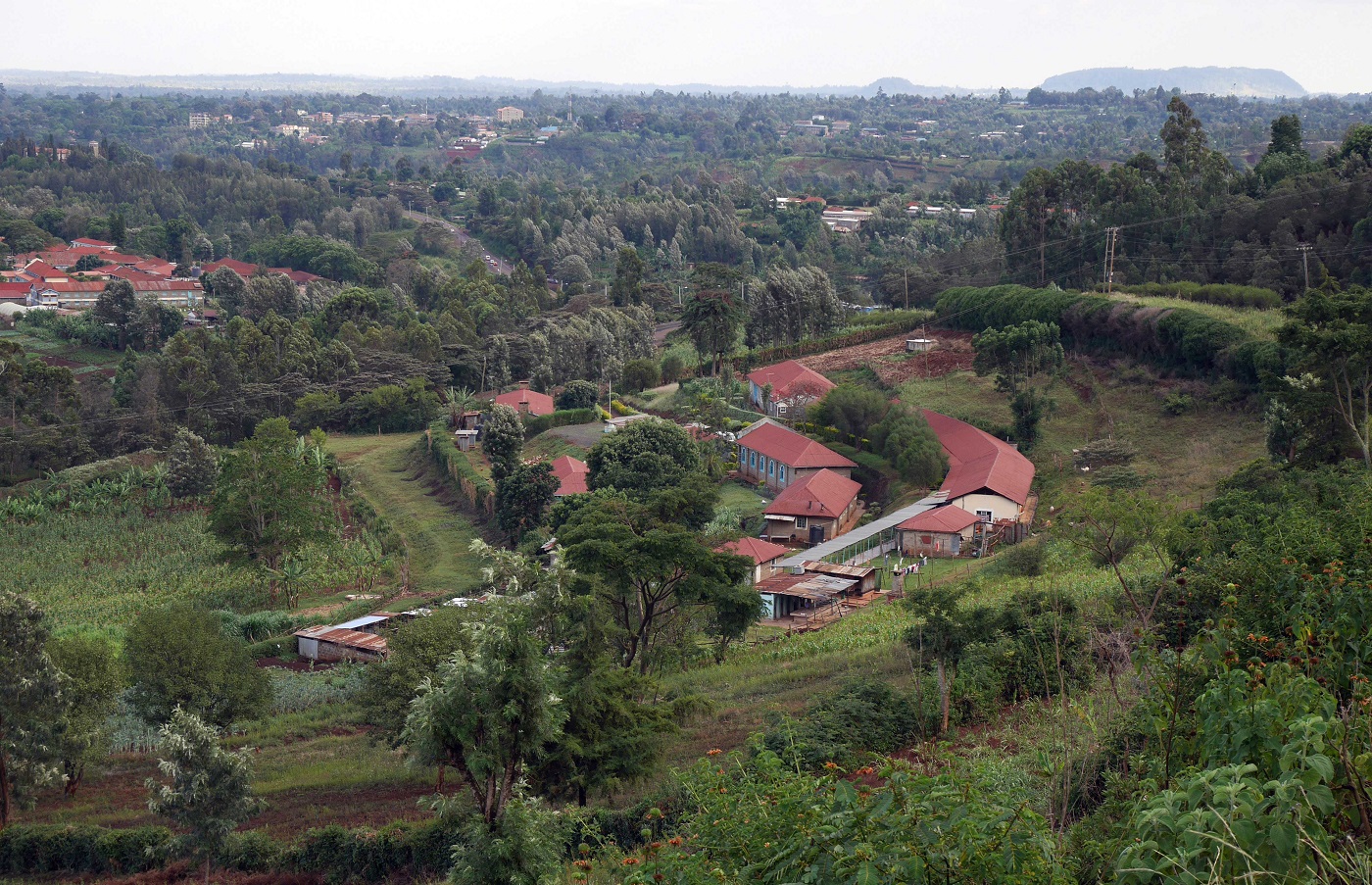 COMMUNICATION OFFICE
The Archdiocese of Nyeri has a press unit that caters for all print and design for the entire Archdiocese as well as other corporate and individual clients. Most notably, the press unit produces Wathiomo Mukinyu, Gatabu ka Mahoya and customised school exercise books. The press unit is located in the Mathari complex and works as the back office of the Catholic Bookshop located next to the Secretariat in Nyeri town.
The communication office also acts as an internet service provider. As an ISP, we provide internet to the institutions and parishes as well as other private businesses and individuals in Nyeri town.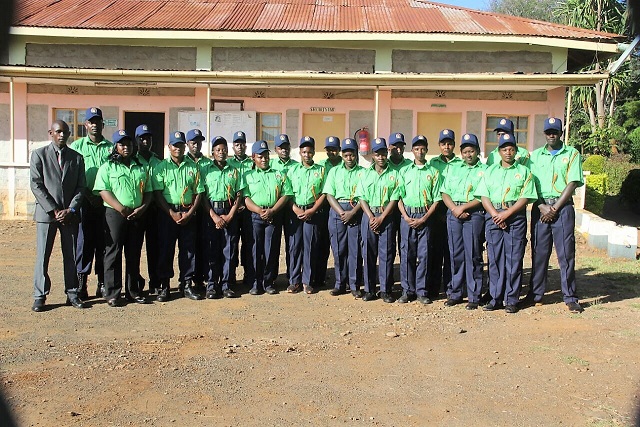 SECURITY UNIT
Archdiocese of Nyeri Security Unit is a professional Christian Security firm whose aim is to provide security solutions to Churches, businesses, Organizations and individuals.

TAILORING UNIT
We have a tailoring unit that designs and manufacture uniforms, priest vestments and other custom garments