Archbishop Anthony Muheria
Biography
Biography
His Grace Most Rev. Archbishop Anthony Muheria was born on May 27, 1963 at Kaburugi in Murang'a County. After high school he obtained a BSc in Science and Civil Engineering at Nairobi University in 1984.
For five years he worked as a consultant engineer and then he joined Opus Dei. He was sent to Rome to study at Holy Cross University where he obtained a licentiate and degree in theology. He was ordained a priest on 13 June 1993.
He returned to Kenya and worked in the Opus Dei regional offices as head of education, in charge of a programme for the human, professional, doctrinal and spiritual formation of Opus Dei members. He was also a spiritual assistant in schools and Opus Dei institutes and he preached in retreats.
He was ordained as Bishop of Embu in 2003, where he served for five years before his posting to Kitui Diocese in 2008.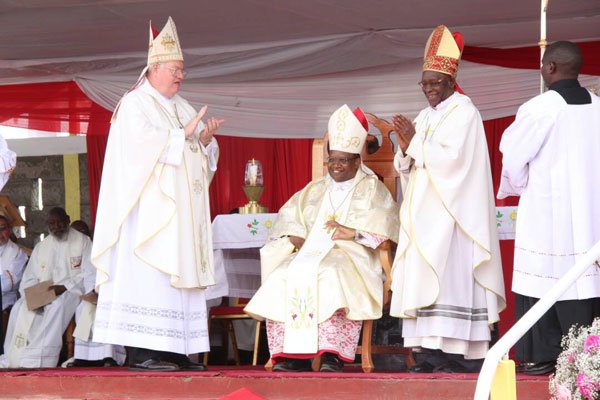 "I was ordained as a priest to serve and I have tried to continue serving as a priest while being a bishop. I pray I die serving, whether after many years or after a few, as an instrument, without any need of human glorification." -Archbishop Anthony Muheria